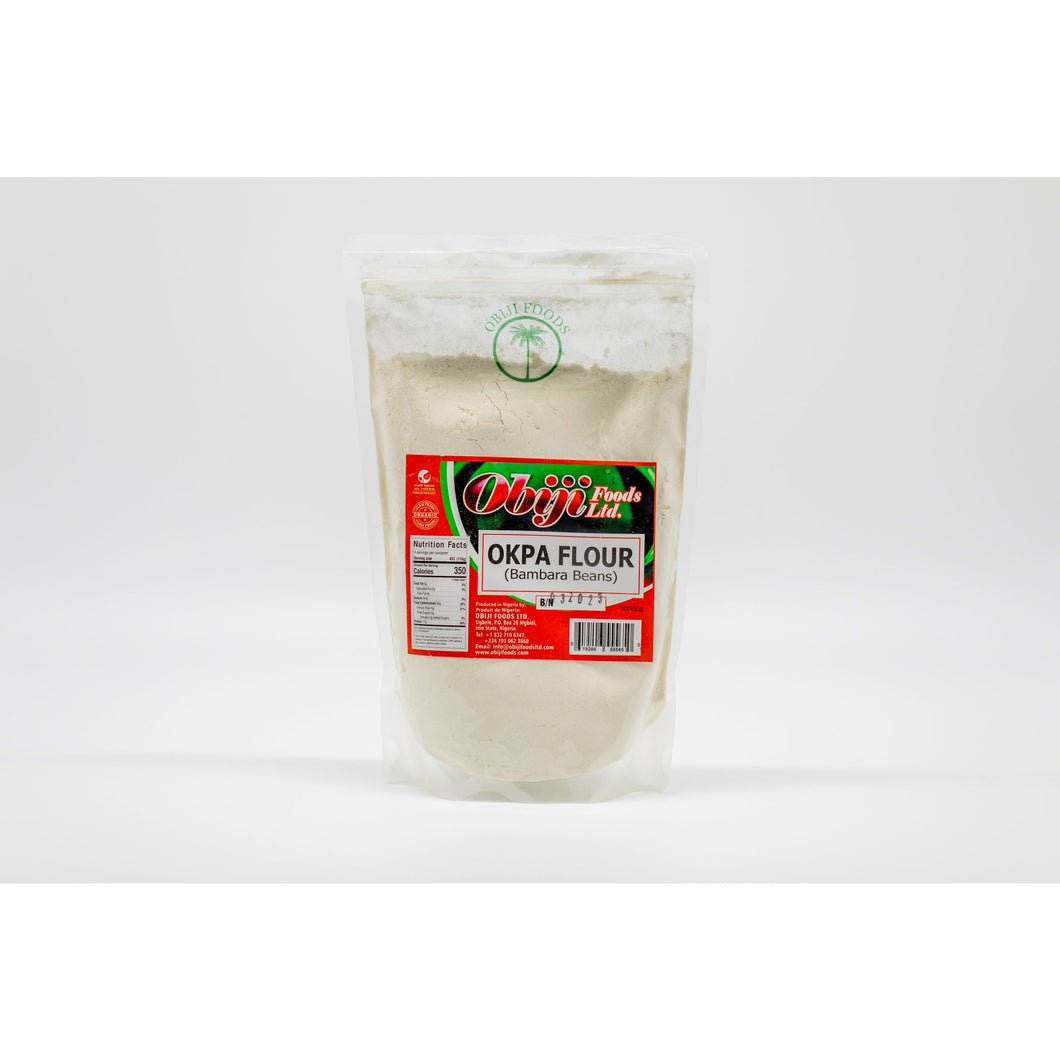 Okpa Flour (Bambara Beans)
Regular price $11.00 Sale
Okpa flour is made from 100% Bambara bean/nut. It is a rich in proteins. It's great for making a popular local delicacy called Okpa. All natural! No additives!
Cooking instruction for okpa.
Ingredients:
1lb of okpa flour, half cup of obiji palm oil, 110cl of warm water.
Directions:
Pour the flour in a mixing bowl, add oil and mix thoroughly using your hand or wooden stirrer. Add warm water gradually and continue to stir ensuring all lumps are dissolved. Add salt and red pepper to taste. Half fill a medium size pot with water and bring to boil. Pour 1/2 cup of the mixture in folded foil, wrap and drop in the boiling water. Cook for one and half hours. Makes 12 portions.
1 lb