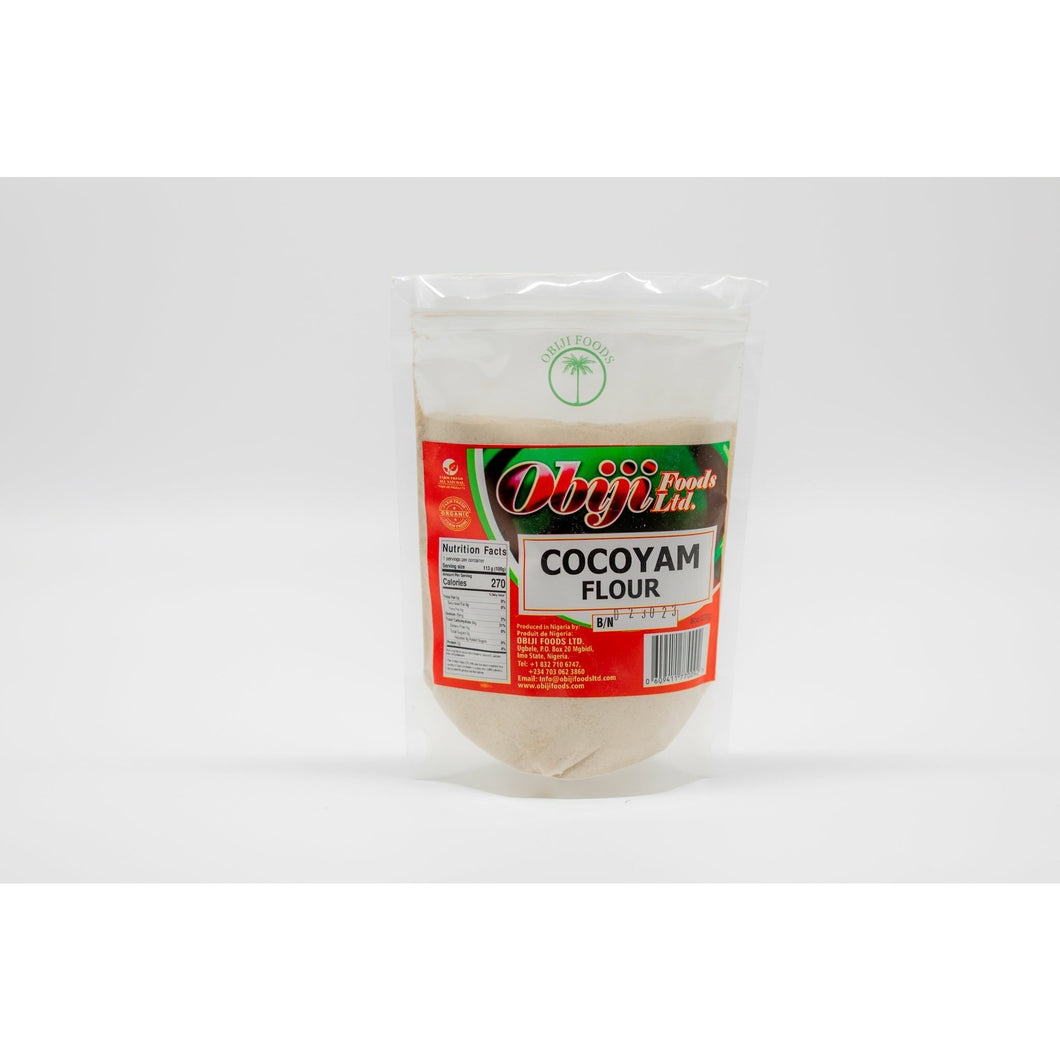 Cocoyam flour - 8 oz
Cocoyam flour is an all natural flour derived from dried cocoyam. It is great for thickening soups such as Oha soup, Okasi soup, Nsala soup, butter leaf etc. 
Directions for use:
Mix desired amount of cocoyam flour with cold water to form a paste then, add the paste to soup stock.